Yeah, that's right. Believe it or not, there are a few things we can learn from bacon. In the past few years, bacon's popularity has surged, and for good reason.
1.) Bacon is Nostalgic
Those not vegetarian can usually recall a positive memory of bacon sizzling on the stove. Other products can do the same if connected to something nostalgic that appeals to an audience's emotions.
2.) Bacon Inspires
Many new products have leveraged the trend, such as bacon band-aids, bacon watches and even bacon-flavored floss. Think about how your brand can tie to nostalgia.
3.) Bacon Makes Everything Better
Bacon fans think it adds something special to almost any dish. A new piece of content or new tactic can be the "bacon" for your campaign; something that adds a little extra flavor. (We once saw a card that spelled out Happy Birthday in bacon strips on the cake.)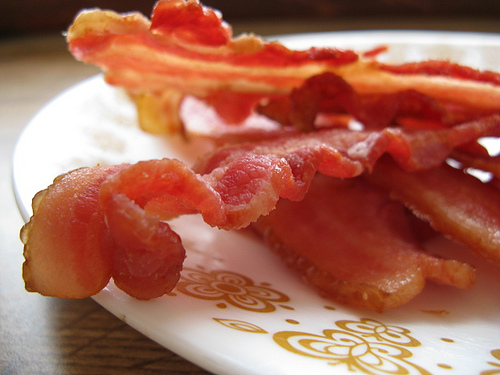 4.) Bacon Doesn't Take Itself Too Seriously
While getting your message across, it is not always necessary to use a serious tone. Sometimes a little humor can help make your message more impactful.
5.) Bacon is Diverse
Bacon comes in a variety of forms and flavors, ranging from bits to chips. Your campaign should be similar. Not every audience is looking for the same thing.
While bacon can provide some good tips to spice up your PR efforts, TVG can help as well. You can contact TVG at info@vandivergroup.com or 314-991-4641. We're a lot less salty, too.